Practice Principal:
Dr. R. Arun, BDS (Birm) 1998
GDC Registration Number:74331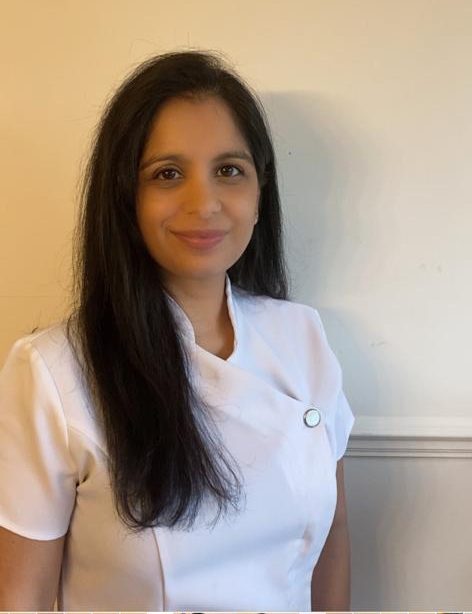 Renuka qualified from Birmingham Dental School in 1998, and took over Bletchley Dental Practice from 2004 and has been the Principal Dentist.
She loves working at Bletchley Dental practice and particularly enjoys seeing her regular patients and building up a good rapport with them. Renuka thrives to make all the Dental appointment as relaxed and comfortable as possible. Renuka has good communication skills in order to provide patients with good knowledge and understanding of their treatment options and believes that listening to her patients is the most important part of an appointment.
Renuka has a real desire and passion for her work. This combined with superb clinical standards, results in the best possible treatments for all her patients.
Renuka attends regular courses and conferences, as well as being the Treasurer in her Local Dental Committee for the last six years.
Renuka is always up to date with the latest guidance and CPD. Her Hobbies are keeping fit and a passion for cooking.
Associate Dentists:
Associate dentists at our practice are self-employed, independent contractors, who take personal responsibility for the treatment they provide.
Dr. R. Gill, BDS (Kings College) 1998
GDC Registration Number:74873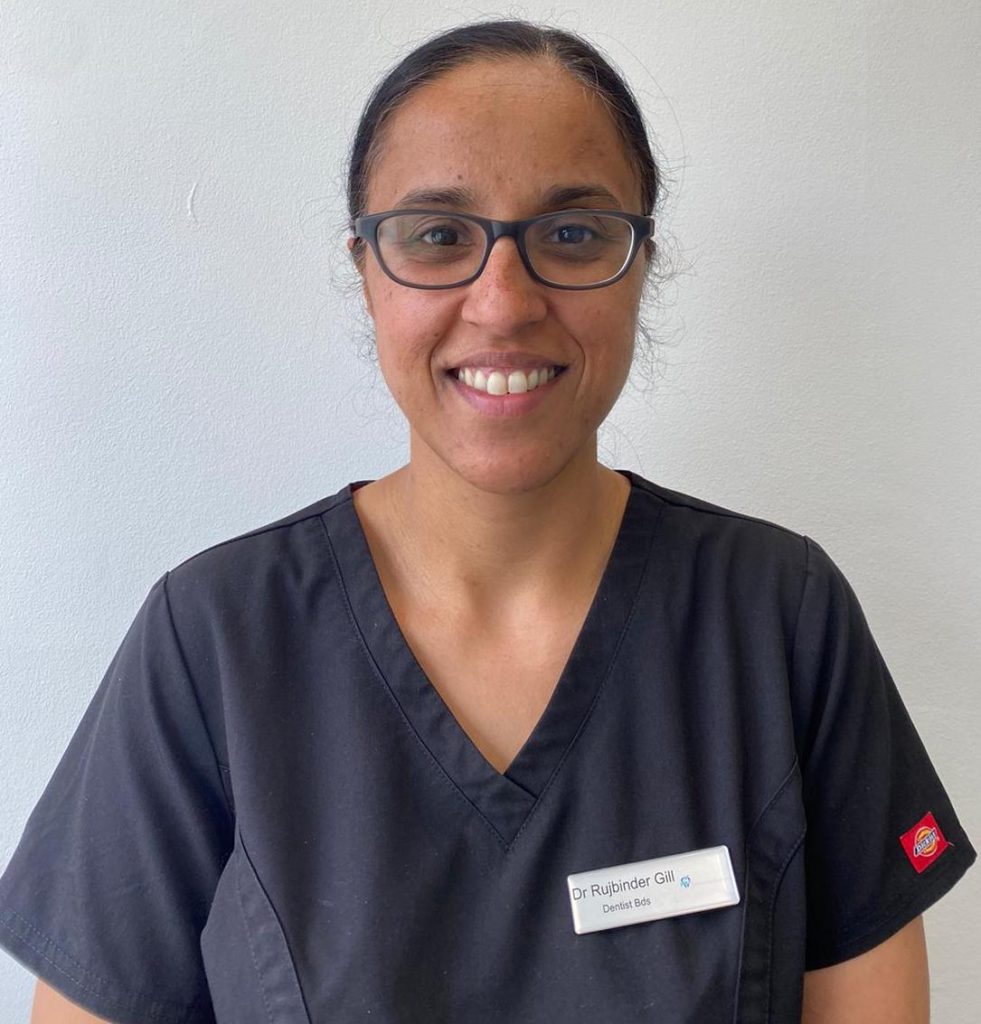 Rujbinder believes the best way to treat her patients is to listen to them and take great care, in delivering superior quality to the treatments she provides.
She supports the training of dental nurses and is a competent lead clinician at her practice.
Rujbinder motivates her patients to change their habits and better improve their overall oral health.
Rujbinder always further develops herself by attending courses and lectures to be updates on the latest treatments to provide the best possible treatment for her patients
Mrs Claudia Karimu, State Examination-Dentistry (University of Kiel, Germany) 2014
GDC Registration Number: 273888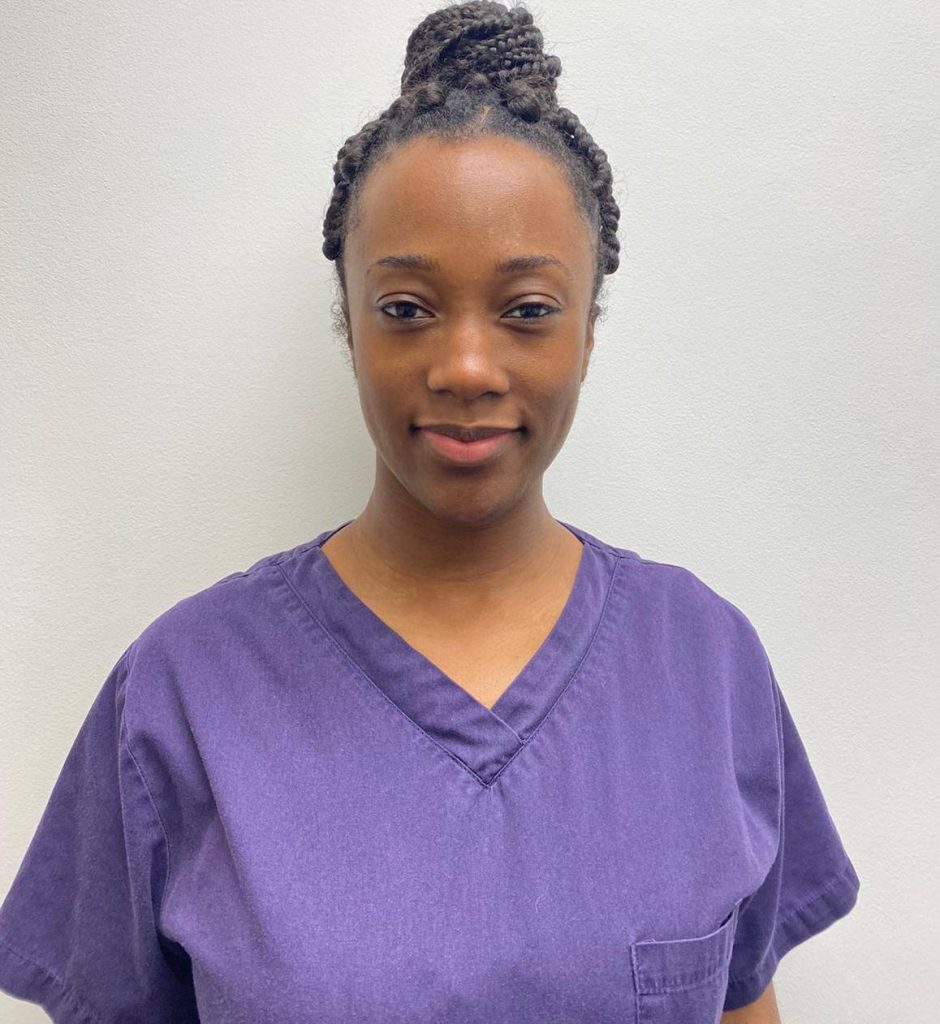 Claudia qualified as a dentist in Kiel, Germany in 2014 and worked in the state of Lower Saxony for two years before relocating to England.
Gentle patient care, quality standard of work and the enhancement of her professional skills through developmental courses are of high importance to Claudia.
Claudia provides general dental care and has special interest in:
Dental bonding, which is a cosmetic dental procedure to repair decayed, chipped or cracked teeth with tooth-coloured composite resin material. Additionally, bonding can change the shape of teeth or can be used as a cosmetic alternative to silver amalgam fillings.
Dental crowns to restore shape, size, function, strength and appearance where required.
Dr Razma Fozol, Associate Dentist BDS ( Kings College University) 2016
GDC Registration Number: 265428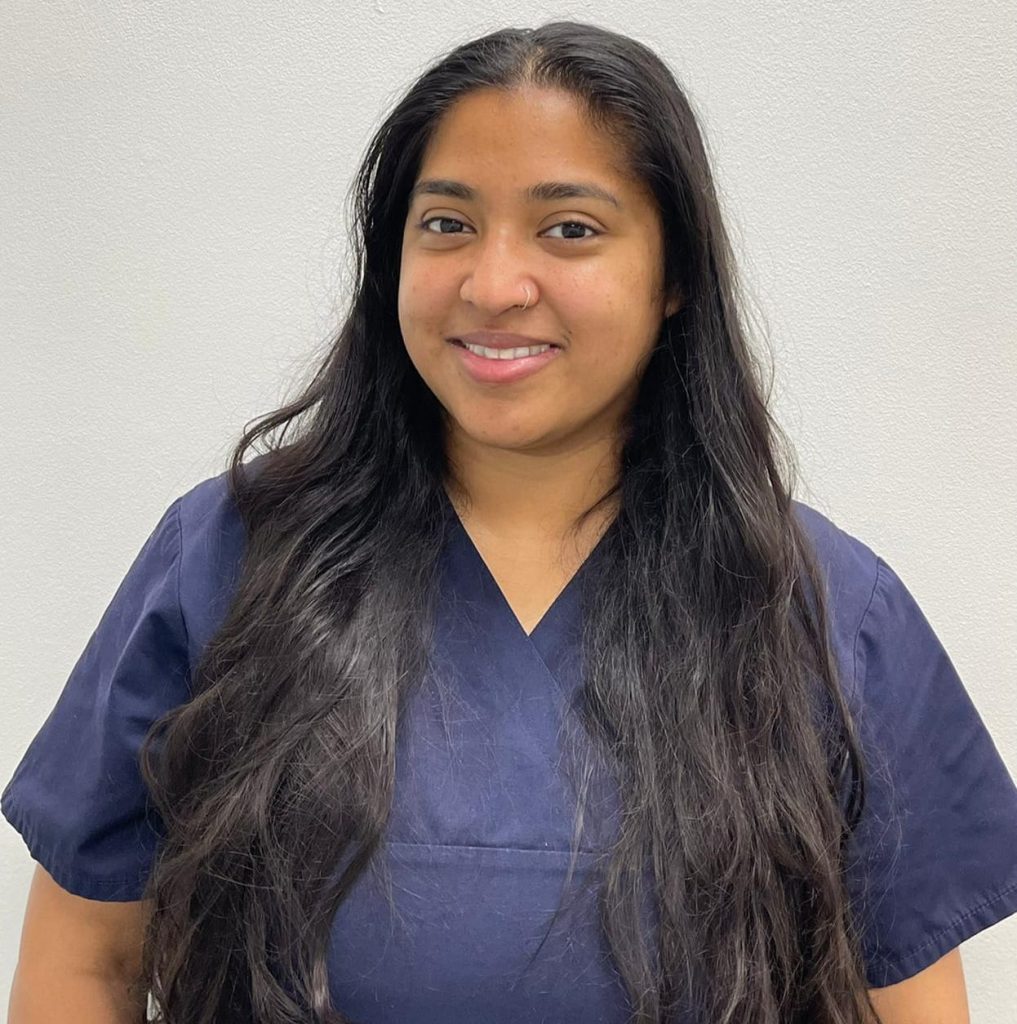 Razma graduated from King's College London in 2016. Since then she has done a year in general
practice in the beautiful south west wales of Swansea.

Razma then went onto do further training in hospital in the oral and maxillofacial department in
Essex. Here she has gained lots of experience dealing with oral surgery, trauma and head and neck
cancer patients.

She has returned back to general practice as she enjoys treating the general public and practicing all
aspects of general dentistry. She believes in keeping up to date with evidence based dentistry and
regularly attends courses.

Razma is particularly good at managing anxious patients with her calm and sensitive manner, making
her an ideal choice if you or someone you know is a nervous patient or afraid of the dentist.

Outside of dentistry she is busy bringing up her young family of two little girls and enjoys spending
time with families. She also enjoys movies and reading books in her spare time.
Dr Isis Ekpolomo , Liverpool University in 2016
GDC Registration Number: 247965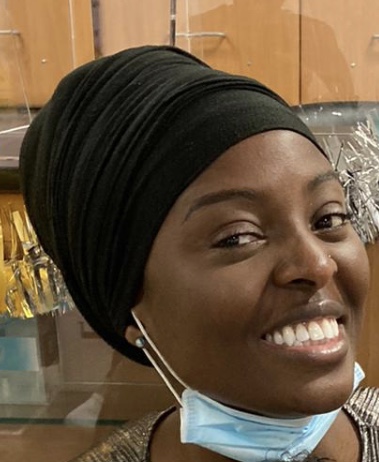 Dr Isis Ekpolomo qualified from Liverpool University in 2016. She undertakes all aspects of general dentistry with a special interest in minimally invasive cosmetic dentistry, short-term orthodontics and prosthetics.
Dr Isis Ekpolomo has completed numerous courses and is looking to further her knowledge in Orthodontics by becoming an Invisalign provider. She also has a keen interest in Aesthetic dentistry which includes composite edge bonding and simple cases of tooth countouring.
Dr Isis Ekpolomo is a Mother of two and enjoys spending time with her family.
Dr Nikolaos Baltzoglou DDS(Ath) 1999,PGcert(Endo) 2021
GDC Registration Number: 102341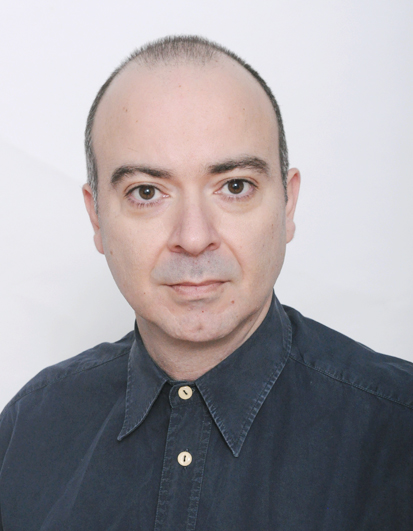 Nik is an experienced dentist who has worked in various general dental practices in the Midlands and the Southwest.
Passionate about his work. he is always striving to improve and is currently undergoing an MSc course in Endodontics.

Excellent patient care is first and foremost on Nik's priorities.He places special emphasis on good communication and always has a positive chairside manner.

Outside dentistry he like to dabble in playing various musical instruments and is a very keen amateur cyclist.
Dr Ravi Kumar, Implant Specialist
GDC Registration Number: 84648
Educated in the UK and India, Ravi graduated from Government dental college Bombay, India in 1995 with a degree in Bachelor of Dental surgery (BDS). Since then he has gained experience working in several busy dental practices.He has also completed many courses for aesthetic & cosmetic dentistry .Ravi's training has also included placement of Straumman and Astra types of implants.
Ravi worked in Oral &Maxillofacial surgery as a SHO and Hospital doctor for 3 years .He has a lot of experience in Oral surgical procedures and has a special interest in Oral Surgery.
He regularly attends courses for continued professional development and to ensure all treatment and care is provided to the highest standard
Dr Syed Majid Hussain, Associate Dentist
GDC Registration Number: 278390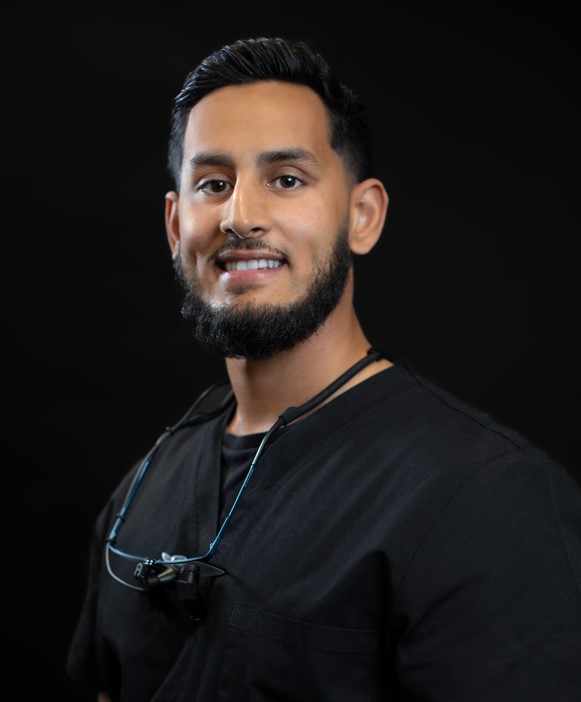 Syed graduated from Cardiff with a first-class honours degree in 2018. He has a passion for performing to a high standard in order to provide his patients with the best quality of care. As well as enjoying his work in General Dental practice, he also spent a year as a senior house officer in Oral and maxillofacial Surgery at the Royal Free Hospital Trust in London where he gained a broad depth of experience. He has also completed his Diploma of Membership of the Faculty of Dental Surgery (MFDS) with The Royal College of Surgeons of Edinburgh.
Syed enjoys all aspects of general dentistry with a special interest in cosmetic dentistry as he offers his patients bespoke smile makeovers using aligners, veneers, and composite bonding. Syed is currently advancing his knowledge by undertaking a Diploma in Aesthetic & Restorative Dentistry and a Diploma in Implant Dentistry.
Outside of dentistry you may find him hiking in the Welsh valleys, having a kick about on the football pitch or enjoying time with friends and family.
Dental Hygienists:
Mrs Shilpa Patel, Dental Hygienist Qualified from Birmingham Dental Hospital 1994
GDC Registration Number:4707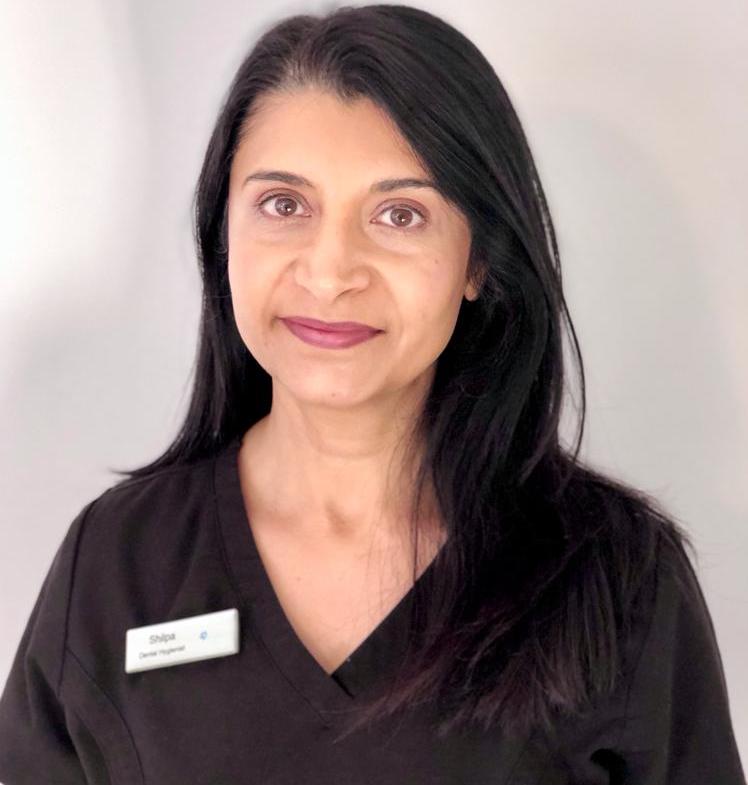 I qualified as a Dental Hygienist from The University of Birmingham in 1994 and joined Bletchley Dental Practice in 1995. My day-to-day role entails education, prevention and treatment of gum disease to prevent tooth loss.
During my 26years + in dentistry I have worked in many different environments with many different types of patients.
I have enjoyed working in a corporate city practice with a large of team of dental specialists but also have experience of working within a small community department at MK hospital with young children.
I absolutely love my job and treating my patients from the start of their journey to their regular management of gum disease. I believe that the patients home care and their role in their own disease management is key to treatment success. I will ensure that you fully understand why and what we are doing in the surgery so that you feel comfortable during all stages of treatment to have the best possible outcome.
I am also a qualified Yoga Teacher so can treat nervous patients by putting them at ease using various deep breathing techniques. My passion to put people first comes across from the moment you meet me – you are in charge of your own health but I am here to motivate and guide you.
Miss Louise Deeley, Dental Hygienist
GDC Registration Number: 151538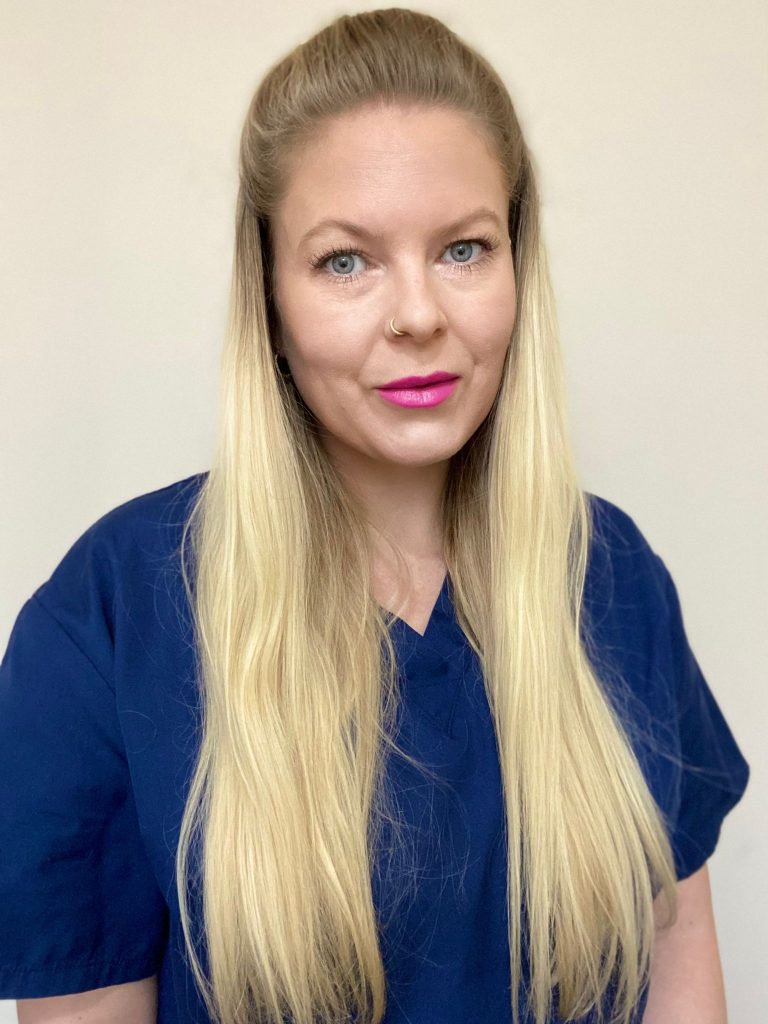 Louise qualified from Eastman Dental Hospital in 2002, and then progressed to become a Dental Hygienist and Therapist from Portsmouth University in 2008.
Louise enjoys building a professional relationship with her patients, so they feel at ease with her during the visit. She feels it's very important for patients to understand their gum conditions and treatment. By working together with professional and home care can make an immense difference in treating and maintaining gum health. She also feels it's very rewarding to see how patient's gums improve over time and this makes her job feel worthwhile.
When Louise is not at work, she loves to spend time with family, friends and especially her two fury friends.
Dr Zia Mujahed, Dental Hygienist
GDC Registration Number: 296158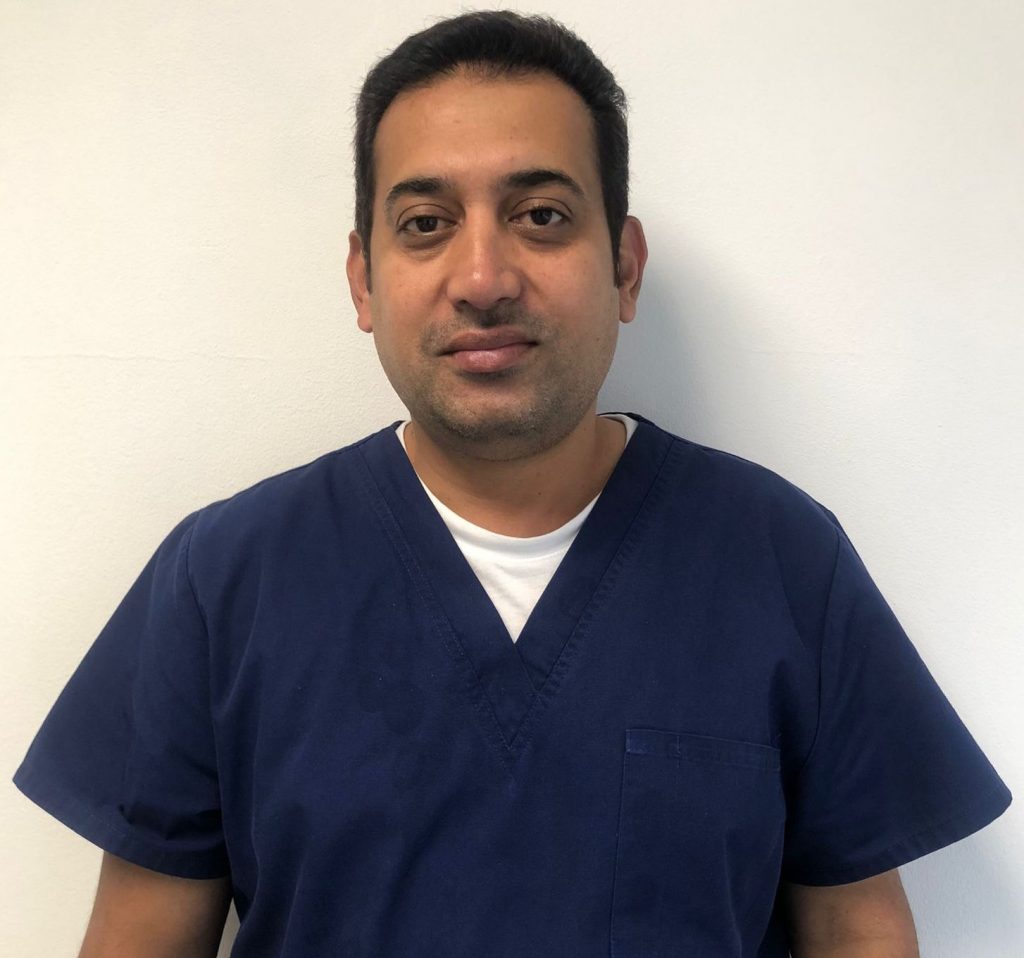 Zia graduated from Rajiv Gandhi University of Health sciences India in 2005 Since then, he has had experience working within different organisations. He prides himself on ensuring he delivers the best in patient care and aims to make a visit to the hygienist a pleasing experience with his calm friendly approach.
He is also a member of the British Society for Dental Hygienists and Therapists, Zia regularly attends meetings and training courses in order to continue his professional development with the utmost knowledge.
Outside of work, he loves reading and collecting antiques he has a passion for learning different languages and enjoys socialising with friends and family.
Mr Choudry Tahir Ali
Dental Hygienist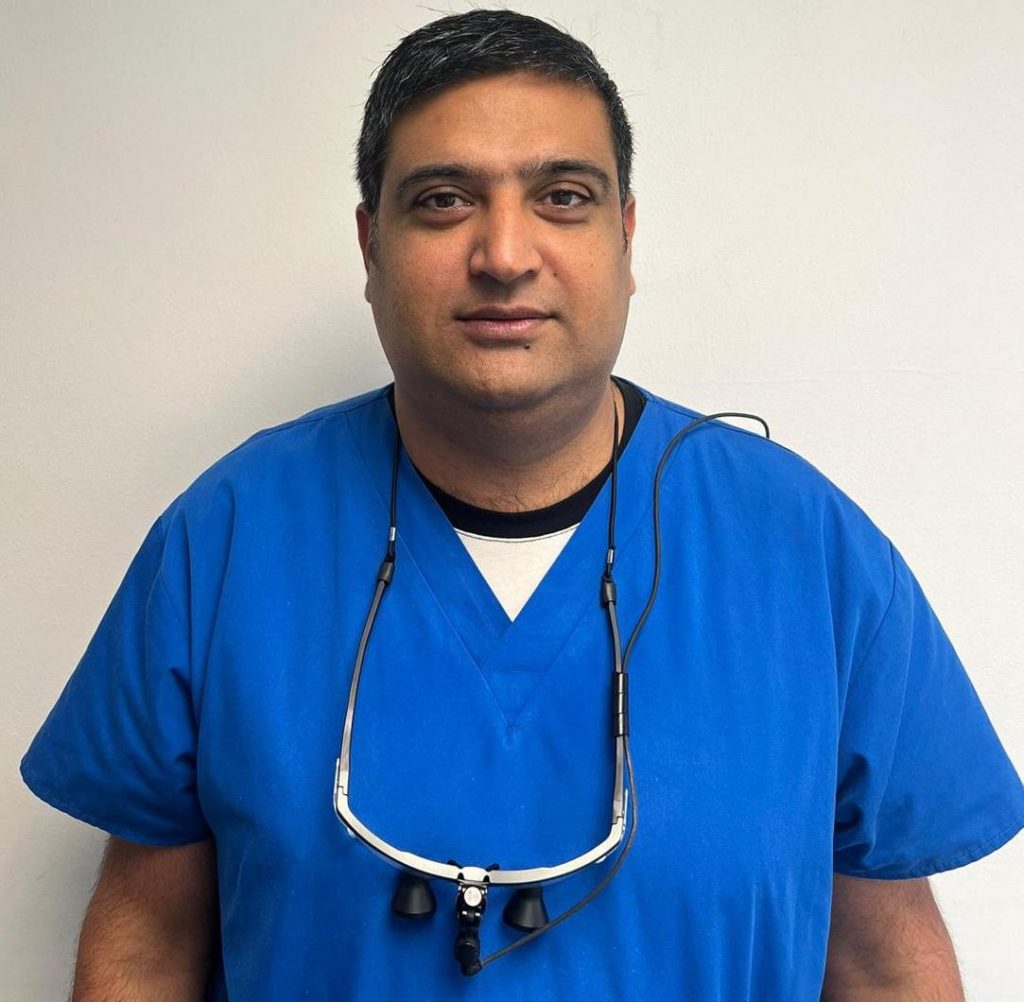 Dental Nurses:
Miss Tamjida Khanom
Assistant Practice Manager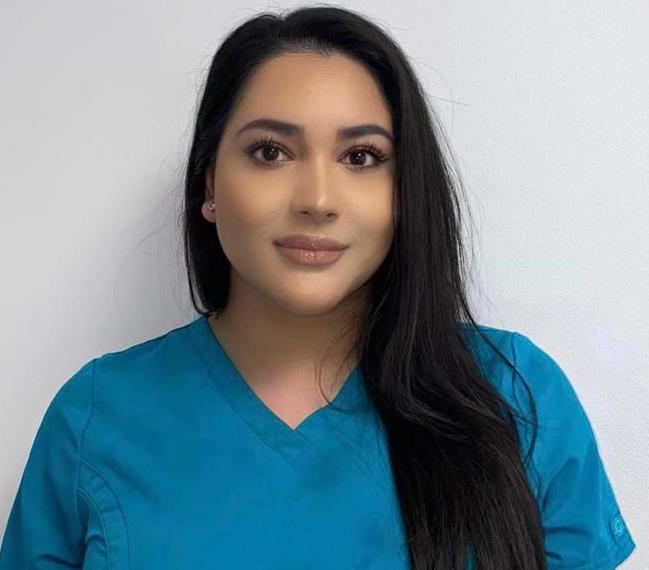 Miss Tamanna Ali
Trainee Dental nurse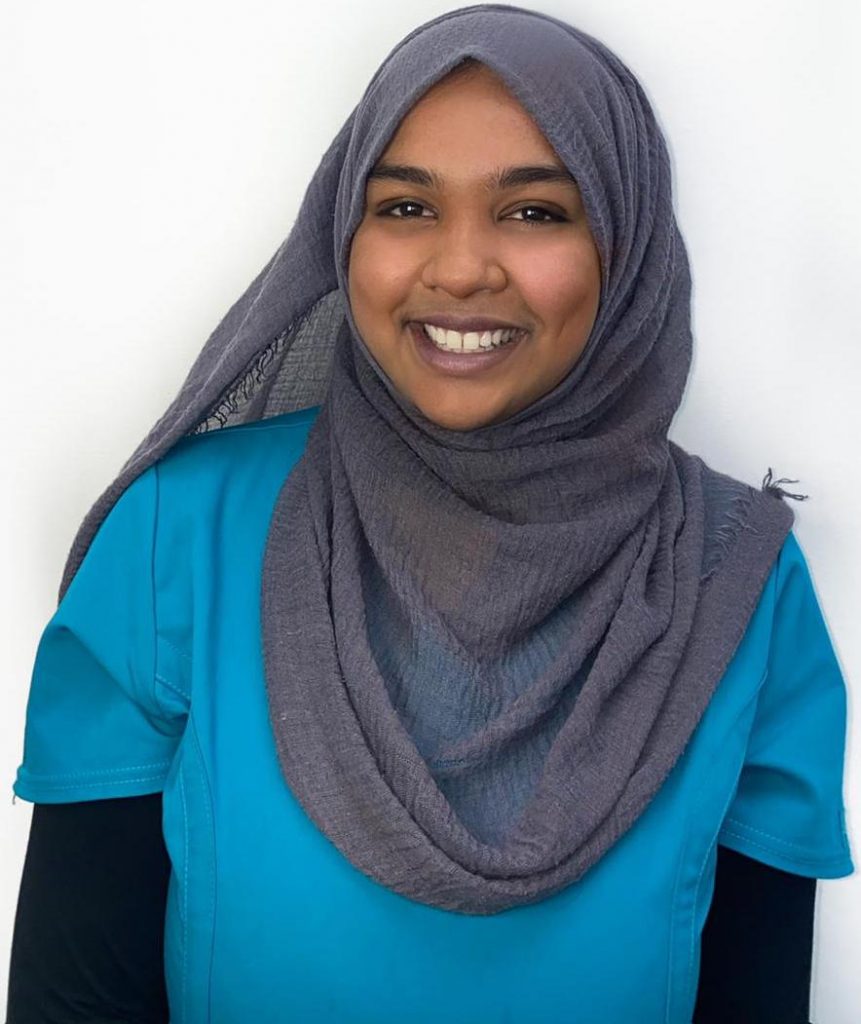 Miss Olivia Basington
Dental nurse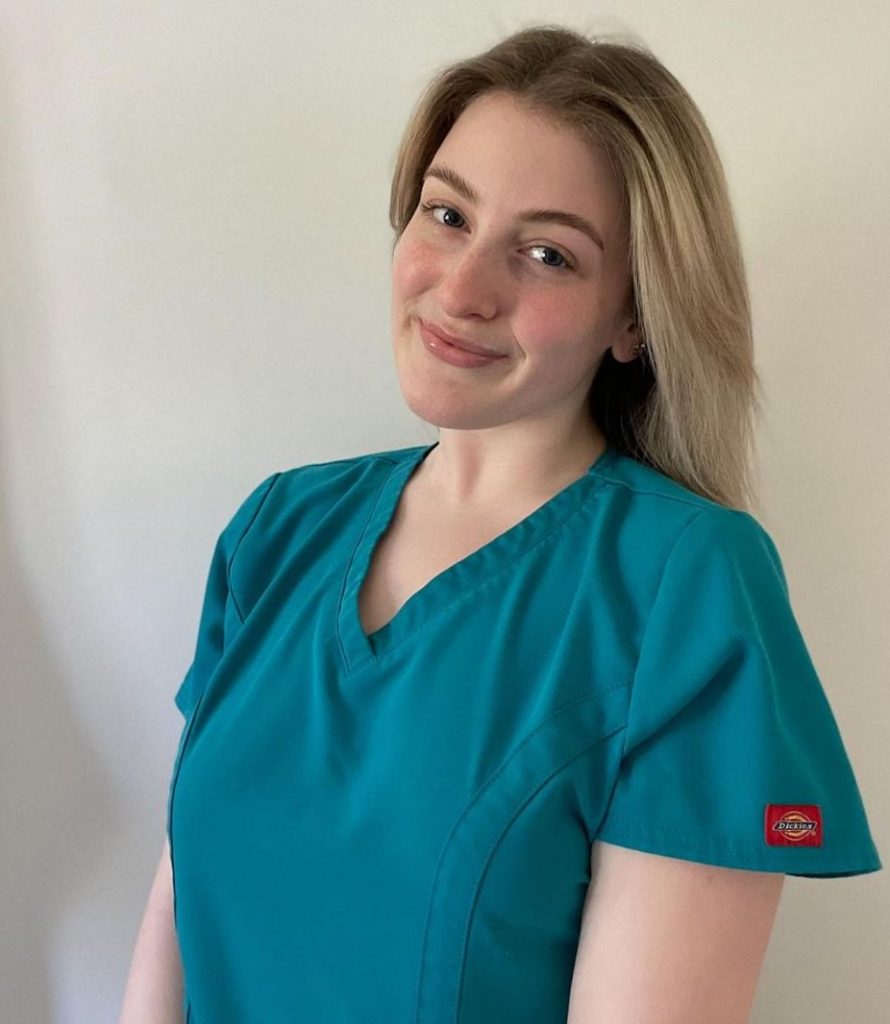 Miss Shantalmae Patel
Trainee Dental Nurse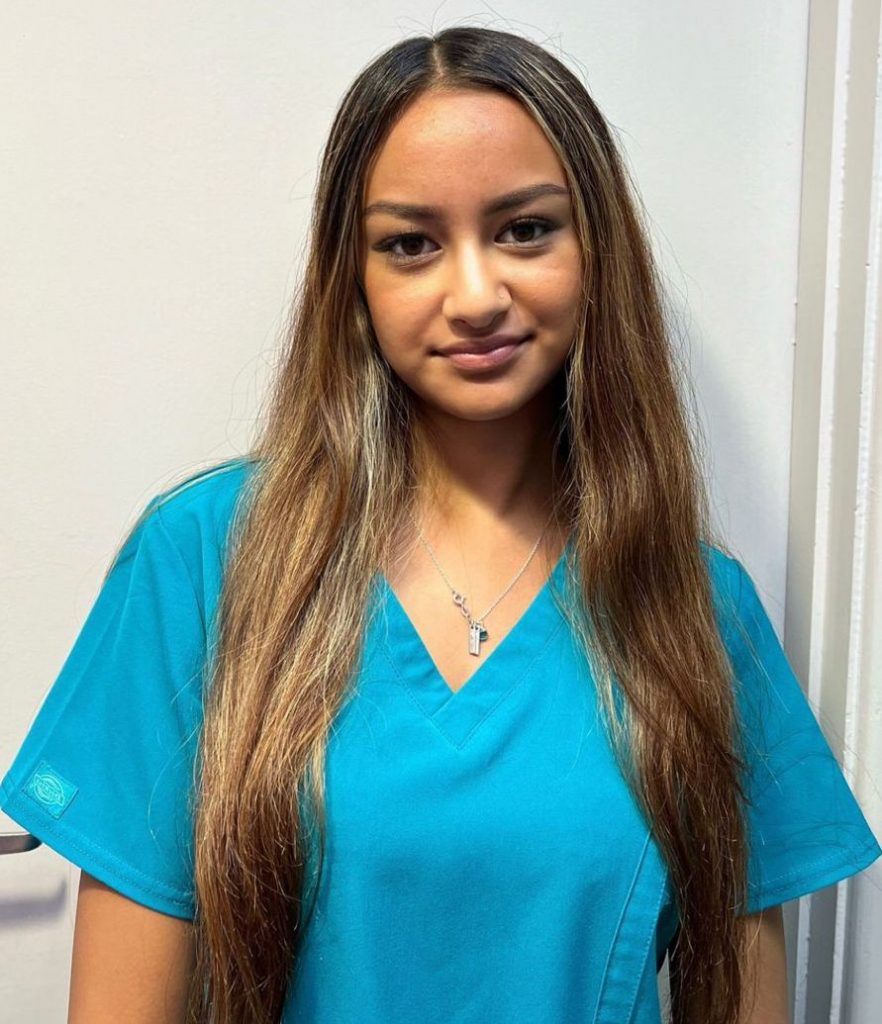 Miss Kayleigh Grace
Trainee Dental Nurse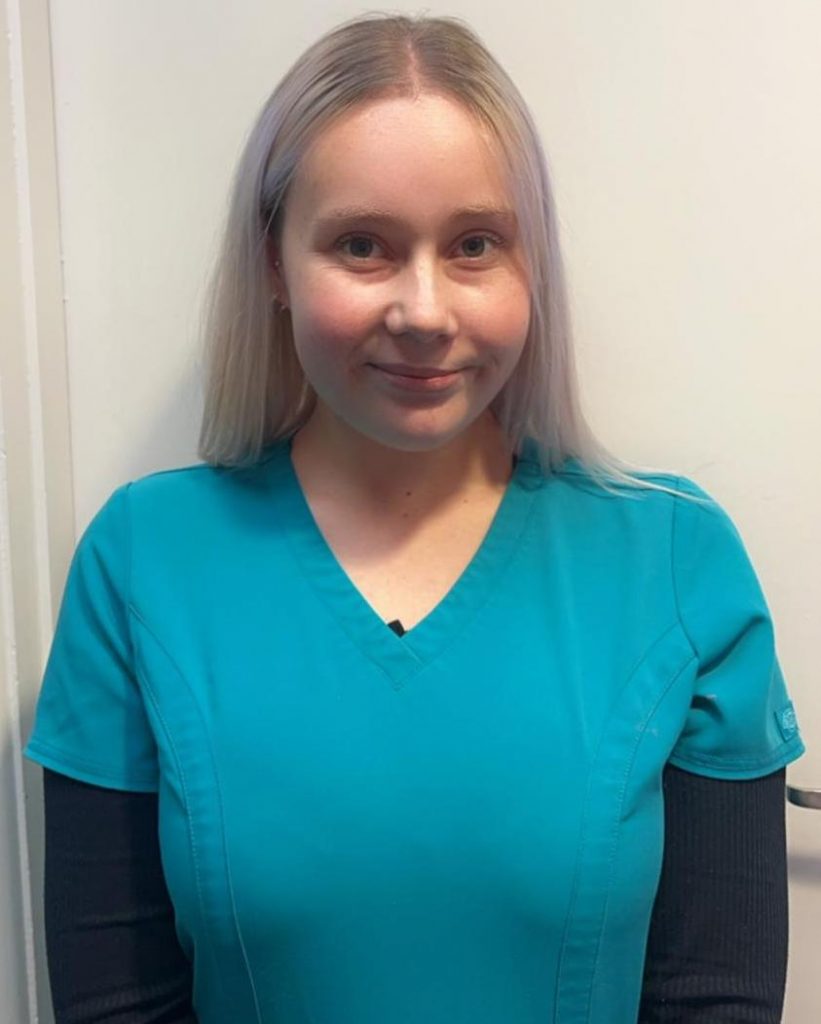 Miss Michelle Ellon
Trainee Dental nurse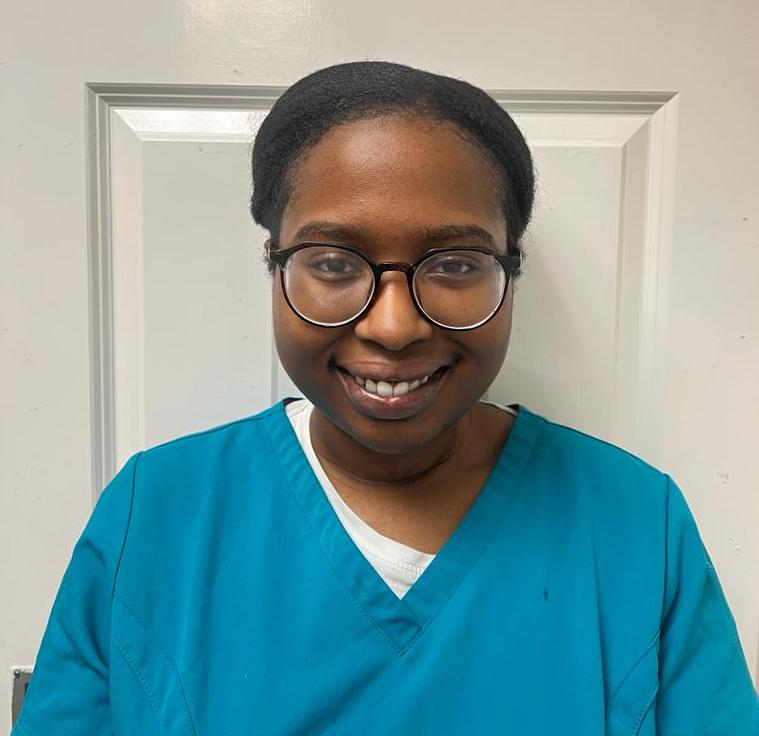 Mrs Patricia Morgan
Receptionist